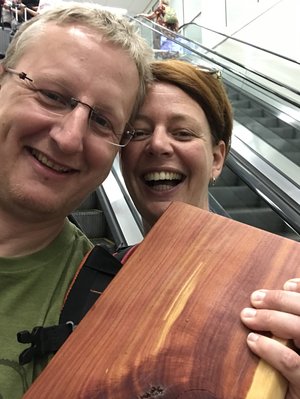 Why choose us
ExperienceSkillsMission
Tables are a center piece of home.

People meet there, gather around it, use it for daily business as well as for holidays.

We want you to have a table that meets your dreams: in size, type of wood, shape, finish, height.

To meet that, we will put all our experience, skills, tools and materials to work for you!

Live Edge Tables
0%
Custom projects
0%
Complex solutions
0%


0%
Live Edge Wood

0%
Finishes

0%
Epoxy Resin

It all started when…

We needed a distraction from our full time jobs. You know, sitting all day in front of your computer is not THAT satisfying. So we searched for something nice to do. Two things were important to us: To use our hands and to actually see what we did. We both are quite handy and did work with metal a lot in the past. As metal requires other machines, often loud machines, we thought of wood instead.

We are a German couple that moved to the US in 2018 and live in the Atlanta, GA area. Wood is our preferred material and we lose time when working with it.
Dining Tables
Entry Tables
Conference Tables
Shelves
Meet the team
Daniel
daniel.schmale@atlanta-tables.com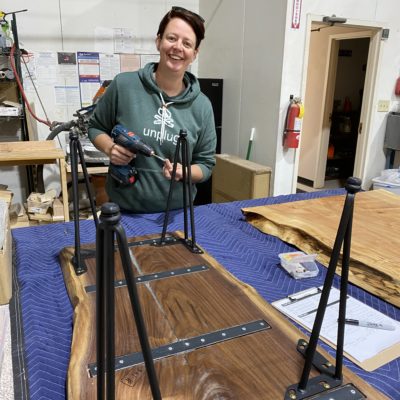 Fredi
fredi.schmale@atlanta-tables.com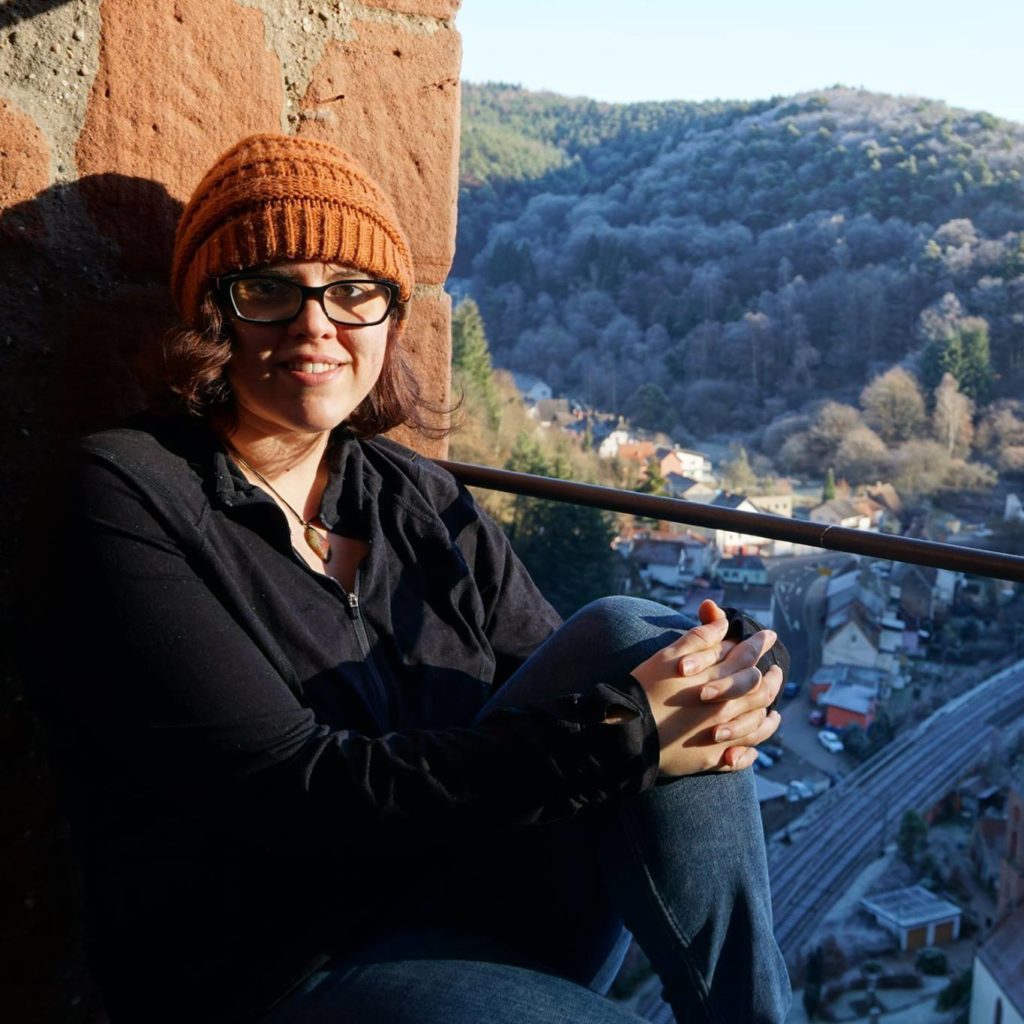 Lizz
lizz.drumm@atlanta-tables.com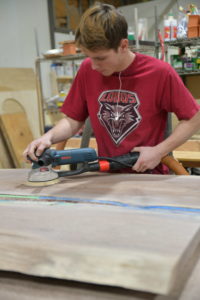 Carlos
What people say
I was looking for my dream table for a looong time.
There had always been something in my mind, but I never found it.
You guys brought it to life and I love it!CatherineClient
Daniel always knew what he did!
He guided me through the different woods, the design
all the way to the finish – thats hard to find these days!DebClient
Atlanta Tables sent me frequent updates, so I could see my table getting into existence.
It was gorgeous to see the table come to live from a weathered piece of wood to my very own dream table!SamathaClient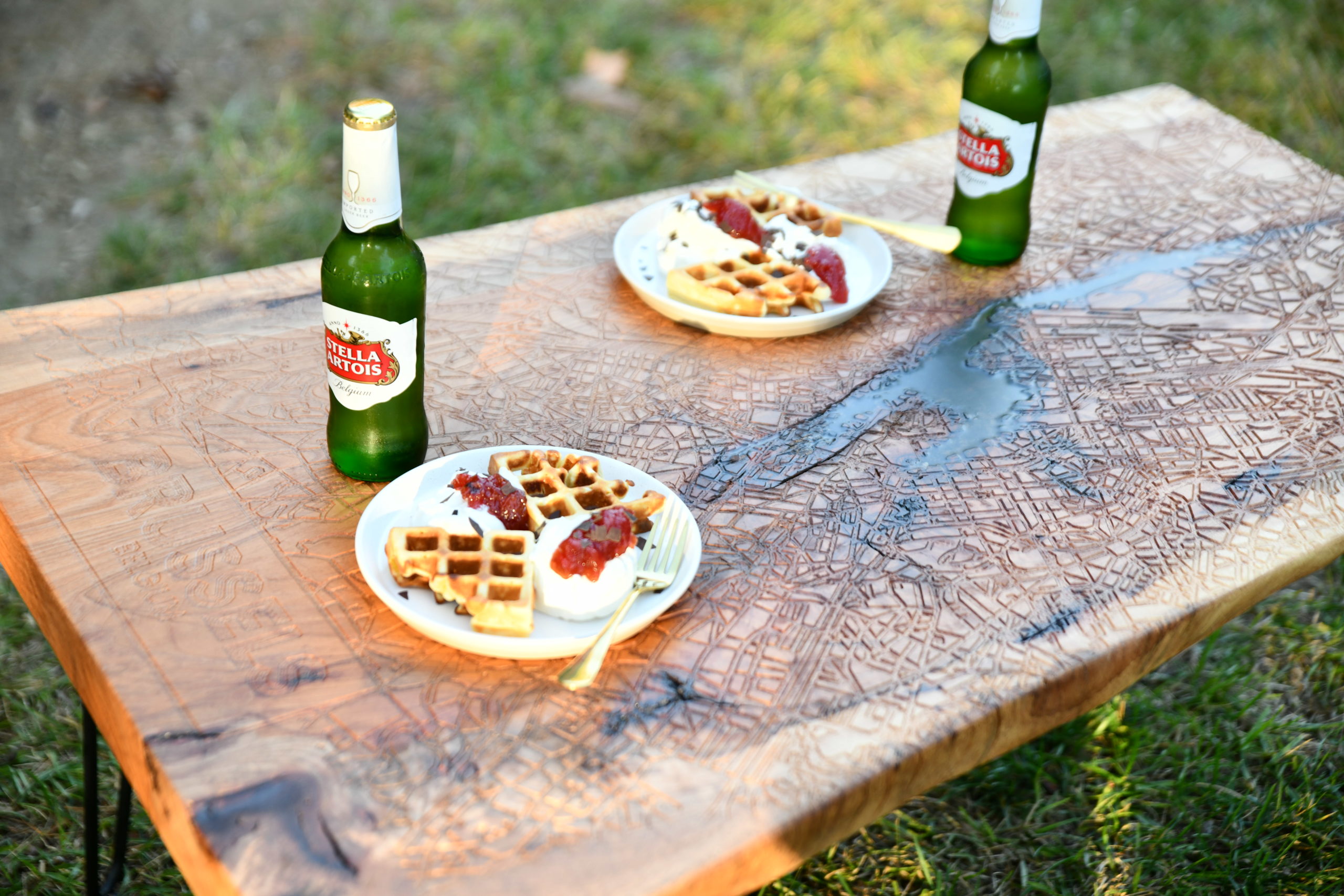 I'm absolutely in love with my Brussels coffee table! Daniel worked with me step by step to ensure the table was exactly like we wanted. It's holds a special place for us since we visited and fell in love with Brussels. We're so excited to have our table as the centerpiece in our living room. LizzClient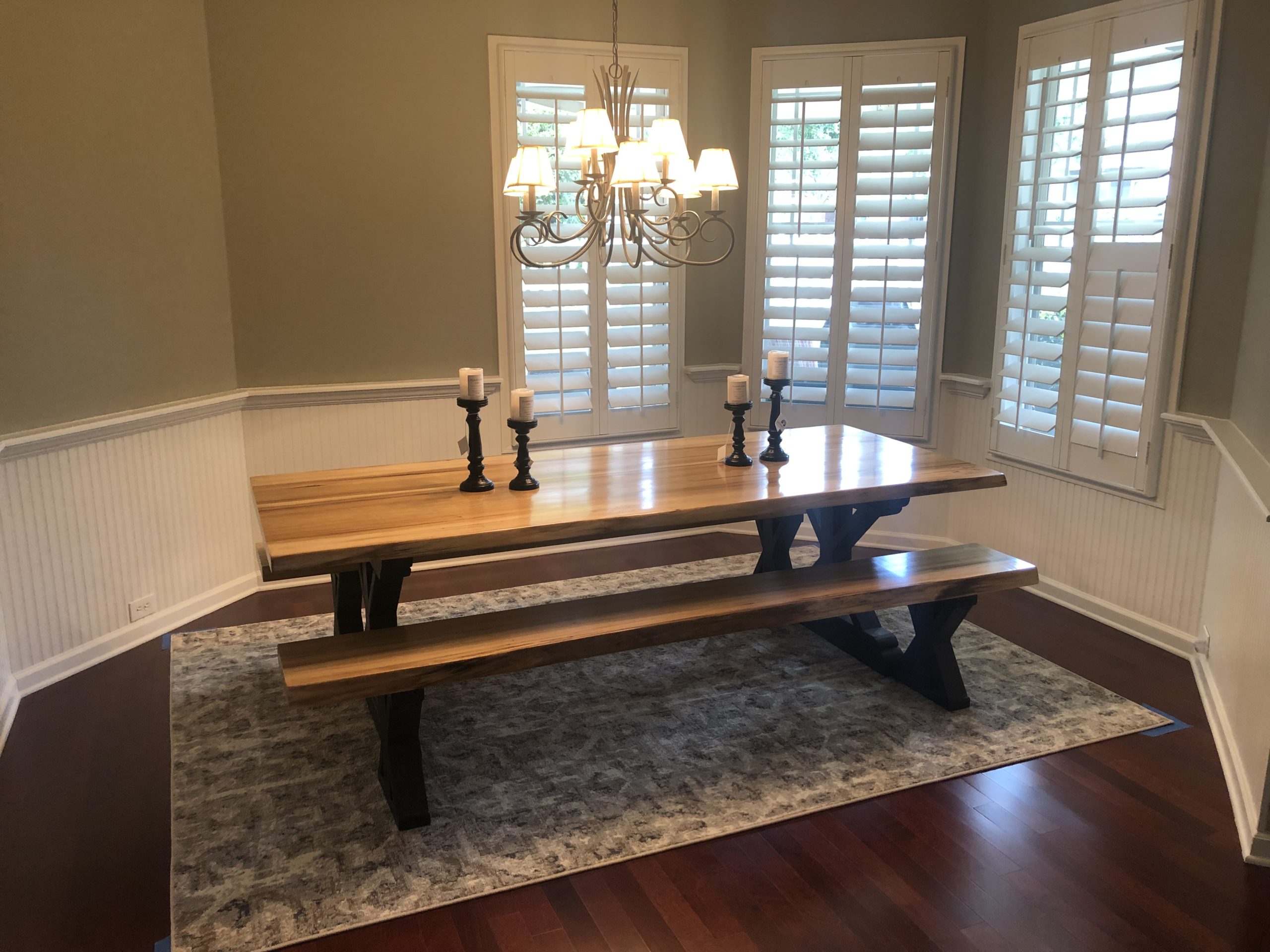 Bruce end I are extremely grateful for all the countless hours you, Fredi, Lizz, and Anna devoted to our new table and benches. Each piece is absolutely exquisite and creates such a "Wow!" factor in our dining room!
I've wanted a live edge table for a long time but never knew where to find one until I found Atlanta Tables. You and Fredi have built an amazing business with your artistic skills and expertise. We just can't thank you enough for sharing your talent! Our family will enjoy lasting memories around our new table for years to come! Donna and BruceClient
0
+
Legs styles in stock
0
+
Projects
0
+
Live Edge Slabs in stock
0
sqft Warehouse