Atlanta Tables Restores an Original George Nakashima Piece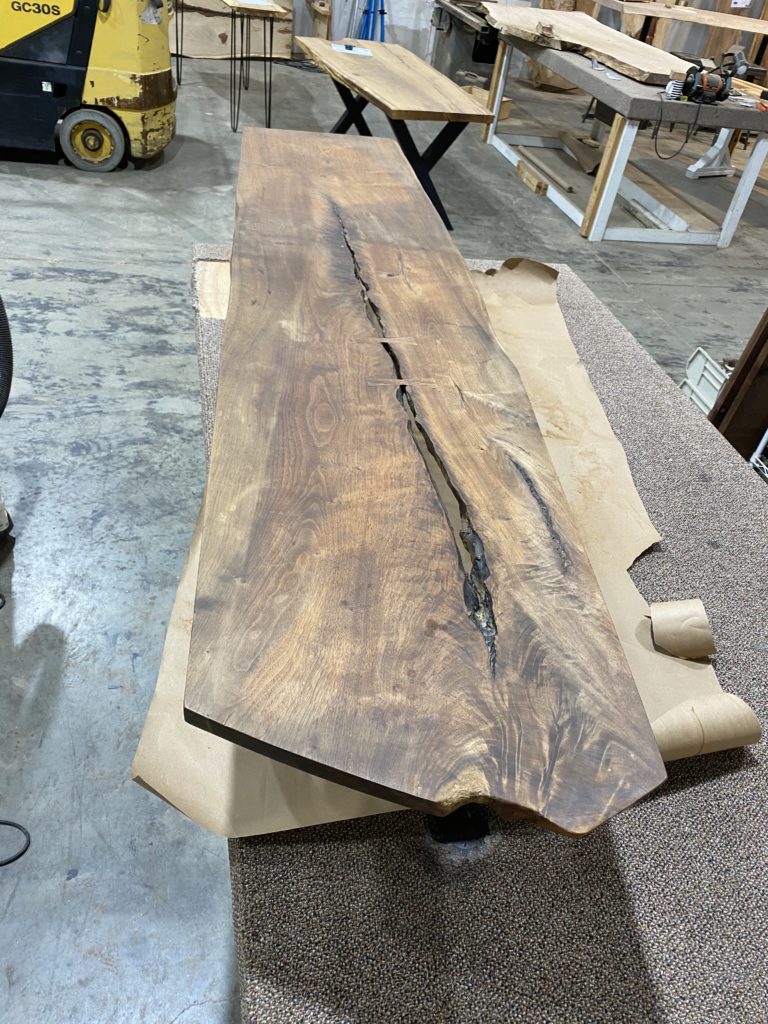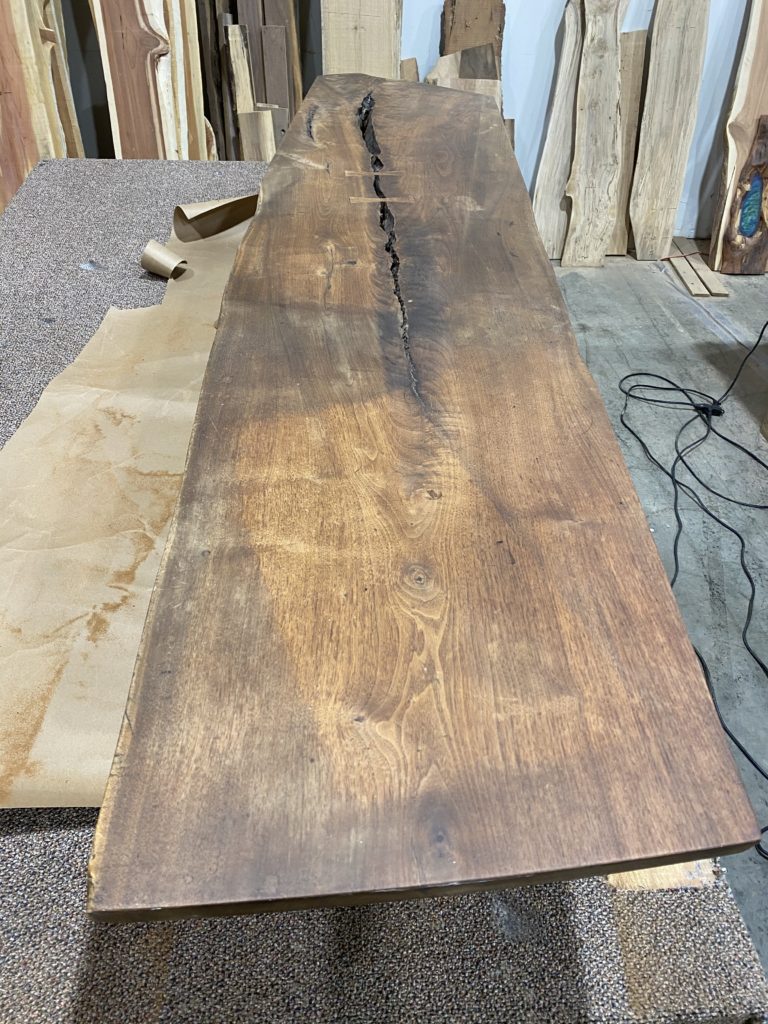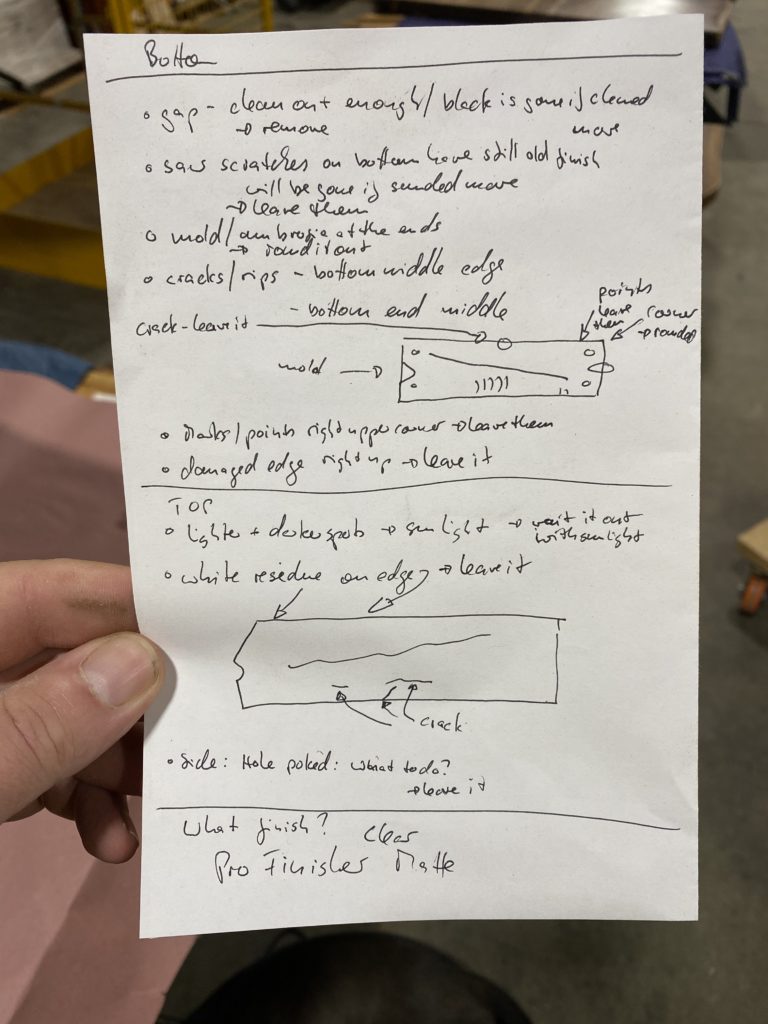 This bench had been in the family of the client since she was a small child. She has memories of playing on it not knowing the story of its creator. It wasn't until she was an adult and her father passed away that she inherited the bench and began to look more into it. This particular Nakashima piece was assessed at over $14,000. She brought it to Atlanta Tables to bring life back into the piece which had severe damage (water and mold from an aquarium sitting on it; a dog bite; and more).
This wasn't our first rodeo at being asked to repair an existing piece of furniture. We have done this for many clients and it is always a collaborative process.
After giving the client a detailed assessment, we go through each repair option with the customer so they are part of the decision process. Our goal is to bring the memories of a piece back to life again.