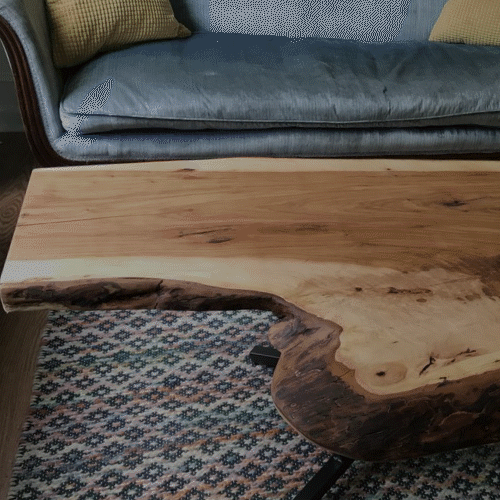 Live edge or natural edge is a style of furniture which incorporates the natural edge of the wood into the design of the piece. Live edge furniture often showcases gnarly wood, such as salvaged wood that could not be used in conventional woodworking.
The natural holes and cracks in the wood remain or can be filled with resins. We do both, and you can choose! Live edge is a mixture of "Western" and rustic furniture styles. Originally it was categorized as rustic, but the two styles have many differences.
Occasionally two live edge slabs are married together with a colorfull river of epoxy. The color and opacity of the epoxy is optional.