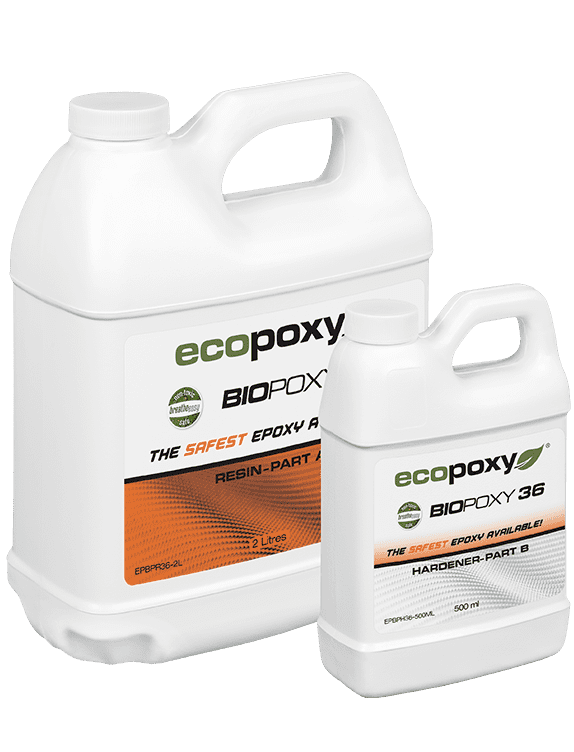 1.25L Biopoxy 36 Kit… $67.96
2.5L Biopoxy 36 Kit… $111.96
5L Biopoxy 36 Kit… $187.96
10L Biopoxy 36 Kit… $319.96
20L Biopoxy 36 Kit… $559.96
50L Biopoxy 36 Kit… $1,279.96
223.5kg (201.5L) Biopoxy 36 Kit… $4,799.96
20L (21.1kg) Biopoxy 36 Hardener… $479.96
181.4kg (161.5L) Biopoxy 36 Resin… $3,839.96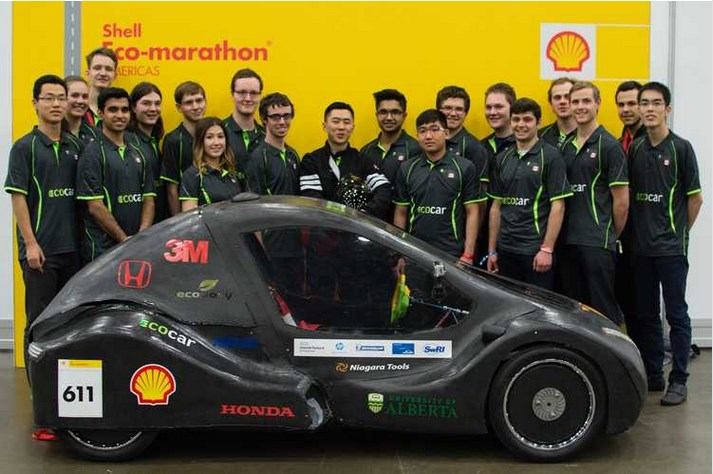 BioPoxy 36 is Formulated to Manufacture High Performance Structures
The system is suitable for the manufacturing of large structures and composite parts by wet layup with low viscosity and excellent wetting characteristics. The system is also suitable for filament winding applications and adaptable to VRTM. Parts can be released from a mold without post-curing.
Used to Create:
Composite parts
Coating wooden boats
Carbon fiber wet layup and repair
Molding
Vacuum Bagging
BioPoxy 36 has been designed for coating and reinforcing fabric saturation in wood composite boat building.
Durable Laminating Properties. This system exhibits excellent cured mechanical properties providing stronger, lighter, higher performance parts that can be sanded, shaped, machined, drilled, and tapped. It can be used in combination with EcoPoxy GelCoat or to make rigid molds and tooling.
A Woodworker's Favorite. BioPoxy 36 is commonly used for structural wood construction. It may be used for: all woods laminations, coating, scarfing, strip planking, as well as bonding in form of fillet joints applications when filled with wood flour and silica.
Safe and Bio-Based. BioPoxy 36 is bio-based and safe to store around the house. Our resins can be used in educational institutions and schools.
Other Features:
No toxic organic compounds or heavy metals
Excellent chemical resistance and hardness
100% solids, low VOC, low odor
High adhesion
Low viscosity
BioPoxy 36 Product Information
Mix Ratio
4:1 by volume
Working Temperature
20-25ºC (68-77ºF)
Working Time
15 minutes depending on ambient temperature
Cure Time
72 hours depending on ambient temperature, humidity, and thickness
Clean-up
Isopropyl/denatured alcohol or warm soapy water
Clean Up
Denatured Alcohol