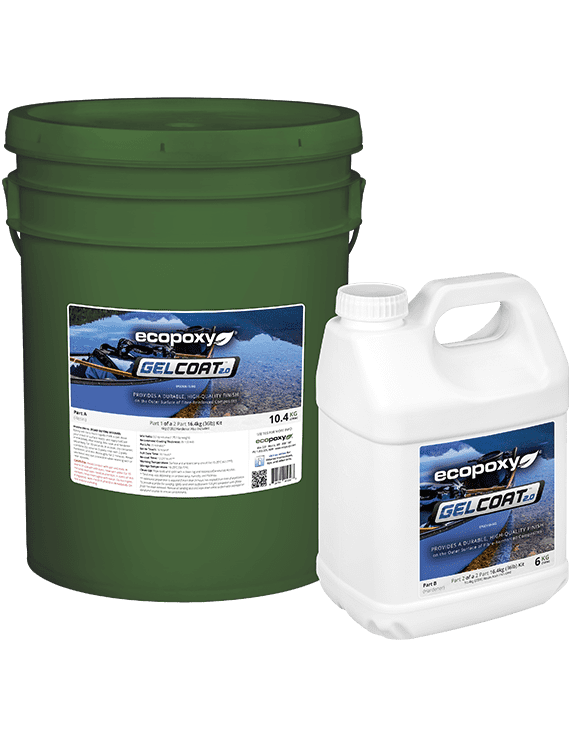 16.4kg (36.1lbs) GelCoat Kit… $399.96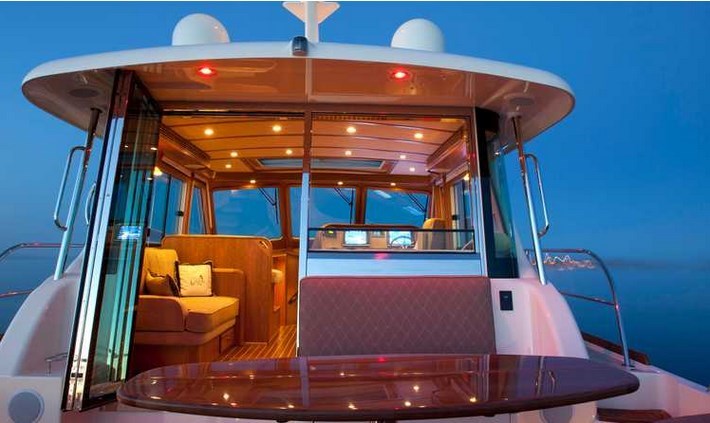 Industrial Epoxy Finishing Coating
EcoPoxy GelCoat is an epoxy coating with superior chemical, abrasion, and thermal resistance. It is easily applied with a brush, roller, or sprayed to provide a smooth, non-porous high gloss finish on many surface types such as steel, concrete, composites, eps foam and wood. It is easy to use, wets out well over a variety of surfaces, and will coat vertical surfaces without sagging. It is designed as a finish coat and works well with laminating systems.
Used On:
Boats
RVs
Showers & Tubs
Pools
Excellent for In-Mold Coatings. EcoPoxy GelCoat is widely used as an in-mold coating on composite parts to produce a durable part surface. It is a tough and strong surface coat resin that cures at room temperature and offers exceptional abrasion resistance. EcoPoxy Gelcoat is high viscosity and has the ability to be applied thickly on vertical and overhead surfaces in one coat and cures tacky on the surface to bond with laminations. For an impact resistant coating on EPS Foam, two coats are required to build an adequate thickness.
Designed for Long Term Protection. EcoPoxy GelCoat is a premium gel coat formulated to meet rigid requirements of boating, transportation, and containment applications. Applied in a thickness of 16-20 mils, which gives this gel coat depth to survive considerable water sanding, compounding, and re-polishing. EcoPoxy GelCoat provides superior cosmetics and a long term protective life expectancy.
Water Resistant. GelCoat is specially formulated to be water-resistant and highly durable. GelCoat cures hard with a self-leveling finish, even on vertical surfaces. This formula is also resistant to water blistering from frequent use.
Other Features:
Easy to spray
High gloss retention
Produces an exceptionally tenacious etching bond for high adhesion
Low odor, No VOC's, Non Toxic
Sag resistant
Excellent weatherability
100% solids content for increased build
Provides remarkable chemical resistance
GelCoat Product Information
Mix Ration
54:1 by volume
Pot Time
20 minutes depending on ambient temperature
Recommended Spread Rate
16 mil.
Coverage Rate
100 sf/gal.
Cure Time
48 hours @ 70ºF. (21ºC.) @ 50% RH using spread rate of 100 sf/gal.
Set to Touch
6-8 hours depending on ambient temperature, humidity and thickness.
Minimum Recoat Time
6-8 hours
Maximum Recoat Time
24 hours
Cleanup & Thinning
Denatured Alcohol
Storage
55-85ºF. with lid tightly sealed