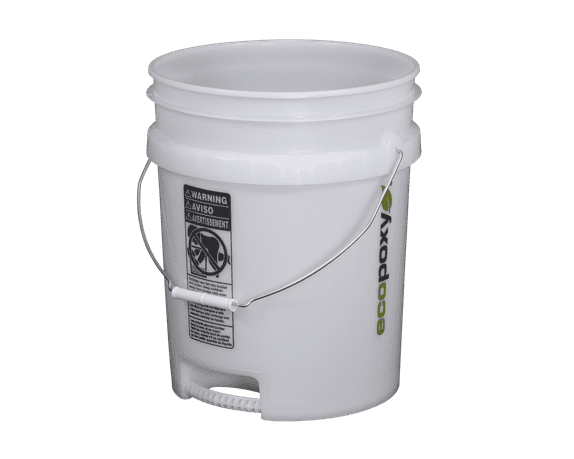 V-Notched EcoPoxy Spreader… $1.26
Box of 36x V-Notched EcoPoxy Spreader… $45.22
EcoPoxy 19L Pour Pail – White… $10.00
EcoPoxy 19L Pour Pail – Natural… $10.00
Pails Available in Two Colors

EcoPoxy offers pails in both White and Natural colors. White provides a cleaner look, while translucent allows for better visibility of contents.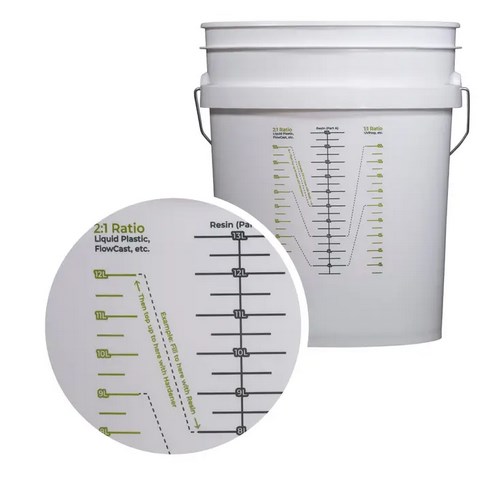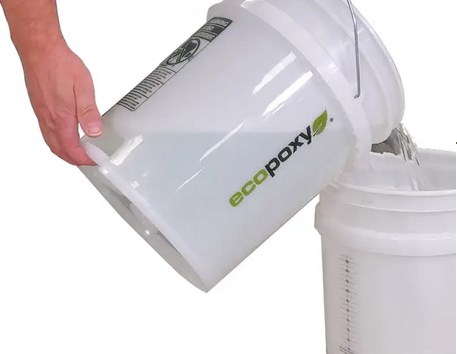 Introducing the EcoPoxy Pour Pail
Elevate your project workflow with the innovative EcoPoxy Pour Pail. The revolutionary handle design makes pouring easy and mess free. Another innovational addition to the artist and craftsman toolkit.
Used for:
Measuring Resin and Hardener Mixes
Mixing epoxy components
Pourings large quantities of epoxy
Measure with ease. With the new measurement guide, mixing your EcoPoxy has never been easier. Follow the lines on the side of the pail to measure out your ratios. 
Get a Handle on Things. Featuring a unique ergonomic bottom handle in addition to the standard top handle, the EcoPoxy Pour Pail provides unparalleled control of your pour. 
Multi-Use, Compact Storage. With a durable, chemical resistant HDPE construction you can use (and reuse) the Pour Pail for a variety of workshop applications. Multiple pails can be nested for compact storage.