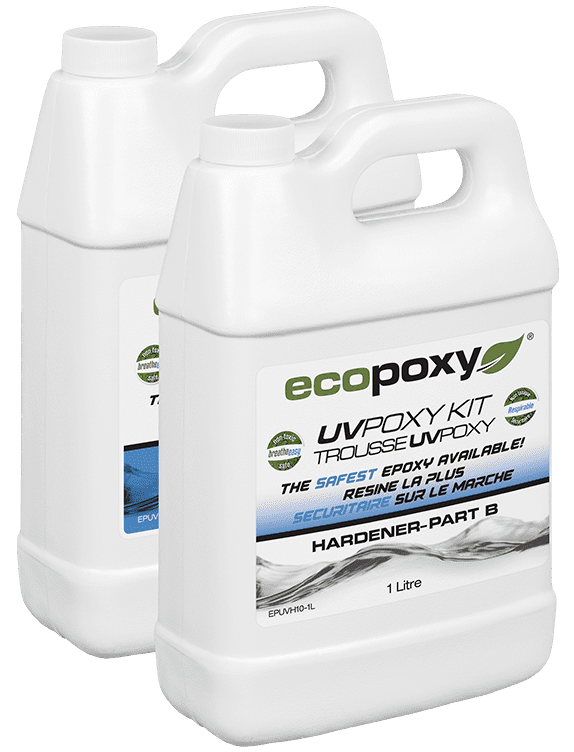 500mL UVPoxy Kit… $43.96
1L UVPoxy Kit… $63.96
2L UVPoxy Kit… $99.96
4L UVPoxy Kit… $151.96
8L UVPoxy Kit… $235.96
20L UVPoxy Kit… $503.96
40L UVPoxy Kit… $923.96
362kg (341.3L) UVPOxy Drum Set… $6,823.96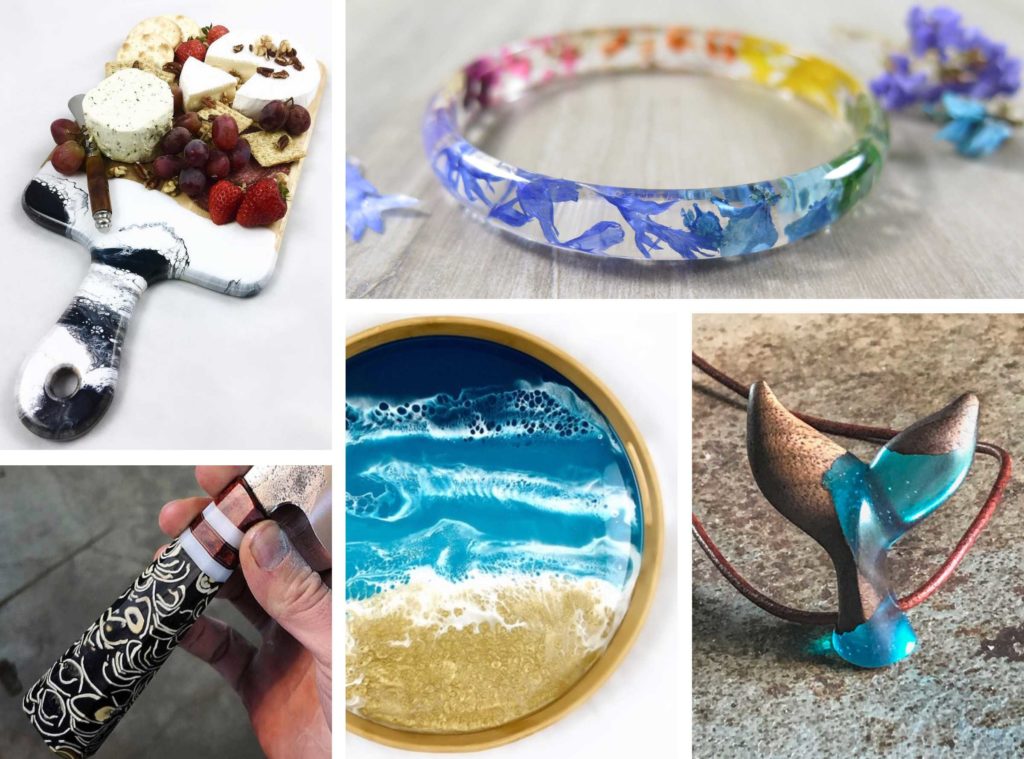 Epoxy Coatings for Artists & Craftspeople
UVPoxy is a professional quality, high-performance epoxy system that's UV stable and produces a high build crystal clear finish. It is an ideal solution for woodworkers, artists, and craftspeople, and is perfect for coating, bonding, and more.
Developed for commercial-grade applications, UVPoxy resists yellowing, fading, and cracking. This epoxy is extremely durable, capable of withstanding heavy use in high-traffic venues including night clubs, bars, and restaurants. UVPoxy is self-leveling, and can easily be built up in 1/4" layers to any desired thickness.
Used to Create:
Wall art
Wood crafted pieces
Colorful coatings
Smooth counter tops
Jewelry
Embedded mementos
See through encapsulation
UVPoxy will produce a high-build, crystal-clear, durable finish that resists yellowing, fading, and cracking over time.
Perfect for Thins Pours. With a max thickness of ¼" thick, UVPoxy is perfect for use as a coating on artwork, counters, or wood creations. 
Goodbye Cracking and Fading. UVPoxy provides an extremely durable finish, and is specially formulated to resist yellowing caused by sunlight and other ultraviolet light sources. 
Ideal for Art and Display Pieces. Because of its crystal clear, high gloss finish, UVPoxy allows artists to create pieces that look beautiful on display. The self-leveling formula is easy to work with and offers excellent color stability. 
Other Features:
Touch water resistant finish
Scratch resilient and maintenance free
Maintains integrity over sharp edges
Eliminates craters, crawling, and fish eye
Will not brush or sweat under high humidity
UVPoxy Product Information
Mix Ratio
1:1 by volume
Working Temperature
21-27ºC (70-80ºF)
Working Time
20 minutes depending on ambient temperature
Cure Time
48 hours depending on ambient temperature, humidity and thickness
Set to touch:
4-8 hours
Clean Up
Denatured alcohol
Maximum Recommended Pour Depth
1/4″